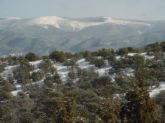 Warren G asked:


I'm trying to decide between either Villa Del Palmar or the Riu Santa Fe. I know the Santa Fe has an all-inclusive package, but what exactly does that include besides food and drinks? Thanks!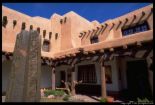 Molly D asked:


I'm planning a May trip to Cabo, but I'm torn between the Riu Palace and the Riu Santa Fe. I realize the Palace is more "luxurious", but I spoke with someone who just got back from there, and said the Santa Fe is newer and nicer, with better pools (as a Palace customer, she was able to go back and forth, and said she will definitely stay at the Santa Fe next time). So I'm wondering if there are differences in the food, and also if there is a difference in the comfort of the beds (I was told the Palace beds weren't comfortable, so they're probably the same?). Any input would be appreciated!



Amanda T asked:


Okay…I have NEVER been to Cabo and always wanted to go but I have been reading some reviews on the resort and now I am a bit worried…first off…the water?? I am staying at a resort and I have heard that neither the Rui Palace or the Santa Fe have water filtration systems??? Is this true? Will the drinks be okay to drink since most of them have ice in them? Also, what is the weather like in August there? What should I expect? We plan on going out on the town during the day and at night? Any places we should definately go? I am excited to get out on the town and possibly run into a celebrity! =0) Anyway, my husband also wants to go deep sea fishing. Any advice on this as well? Thank you so much for all your help! Any advice is appreciated. THANKS!