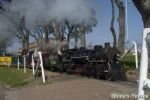 Peter P asked:
Going on a road trip with the wife from Denver to Vegas. Thinking about taking the scenic route and driving through Santa Fe and the Grand Canyon.
Do you know of some neat places to stay in Santa Fe and the Grand Canyon area?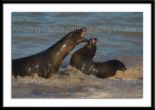 smeagolrocks asked:


Hello guys,
My family wants to spend this weekend in Santa Fe. Do you know of a nice, quiet hotel out there?
Thanks



UrbanMonk asked:


Also, could you find a decent 2×2 home in Santa Fe, in a good neighborhood under 190,000?



Travel Dude asked:


We are considering a trip to Albuquerque and Santa Fe at Christmas and do not know what to expect in terms of temperatures and weather. Is snow common, is 40F normal, etc.


Jennifer B asked:


We want to go to Santa Fe and are thinking about saving money by flying into Albuquerque. What is the drive like that time of year? Lots of snow on the road? How long does it take?



stlm asked:


I'm visiting Albuquerque and Santa Fe for 5 days and am looking for suggested restuarants for lunch and dinner while we are in town. Please post any favorite places to eat (the locals always know best!), and any particular dishes to try. Thanks a lot!



devilblue1922 asked:


I will have the opportunity to move pretty much wherever I want to in the near future. I have read about Santa Fe, NM being really nice. I have also heard that people there are either very well off or are considered lower class as far as income. There isnt a middle class to be found there. Is this true? Is Santa Fe a good choice, and if not, what would be a good place. Im looking for a decent climate year round, job opportunities, nice people, etc. Any help with this would be greatly appreciated.



simcrazee21 asked:


We will be going to Sante Fe in March. What can expect the day and night time temps to be? Thanks!



LBgirl asked:


I was born and raised in LA County, CA. I am looking to start a new life. Where is it better to live in New Mexico in terms of jobs, singles, cost of living, housing and slower paced lifestyle?



Faith C asked:


I'm going to New Mexico this weekend, and I have never been there before. I will be in Albuquerque, Santa Fe, and Ruidoso. Any suggestions on where to eat?